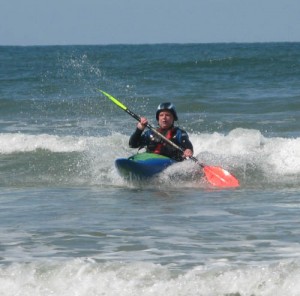 Mark Daniels
Level 2 Coach, Club Chairman and Protection Officer
Started kayaking at age 35 and loved it, became a coach and made a commitment to try to enthuse and empower others to enjoy the unique nature of the activity. The committee and I very much wish to make the paddling experience as enjoyable as possible to anyone that shares the passion or just want to have a go. We are uniquely situated at Tamworth Snow dome swimming pool to offer a safe environment to practice, improve and share paddling techniques and skills with our pool fleet of boats or with your own kit, we also have rented premises near to both the river Tame and Anchor for easy access and storage of our river fleet.
---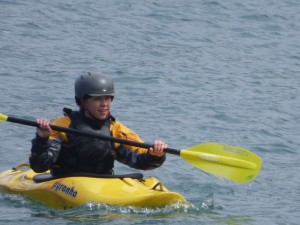 Catherine Marlow
Level 2 Coach, Coach Co-ordinator and Club Treasurer (Shared)
Growing up in Devon, Catherine began kayaking over 20 years ago and became a coach at the age of 16 through the local sea cadet unit and Exeter Canoe Club. Later, during her time at university she became Trips, Training and Safety officer for its canoe club and also worked in France for two summer seasons for a well-known outdoor activity provider.
A member of the club since 2006, Catherine is now committed to developing new and long-standing members in all aspects of paddling. Alongside coaching she also enjoys partaking in white water trips with fellow paddlers and sometimes dabbles in a bit of surf!
---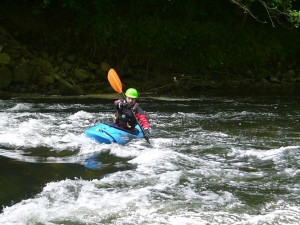 Justin Tweed
Level 2 Coach and Club Vice Chairman
Justin gained his 2 star kayak when he was 14 year old Scout and paddled for a few years; then didn't paddle for 25 years. Justin was only reintroduced to paddlesport when he took his scouts on a water activities camp, and got bitten by the Paddlesport bug again. He joined TCC shortly after, bought another kayak and has progressed back into the sport, and into coaching. Having completed his UKCC level 2 coach in canoe and kayak in november 2014, justin has discovered a new love of open canoe paddling.
---
Colin Rouse
Level 2 Coach, Club Secretary
Text coming soon
---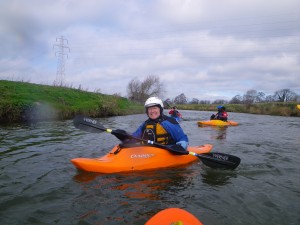 Jeff Cole
Club treasurer (Shared)
Text coming soon
---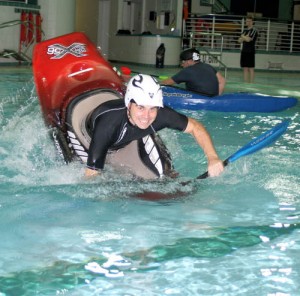 Darren O'Connor
Equipment Manager (Pool)
Darren is an active whitewater paddler, seen on most club trips and in the pool sessions honing his own freestyle skills and helping coach other members.
Darren looks after the fleet of boats and equipment we have based at the Pool, so if you find any problems with the boats there, you should report it to him.
---
John Wybrew
Equipment manager (River Fleet)
John has been with the club with many years, now retired he regularly visits our River Base, making modifications to the club room and maintaining the fleet of kayaks and canoes we have stored there.
If you discover any problems with the equipment in the river fleet, please report it to John.